A cluttered and disorganised kitchen can make cooking a stressful and inefficient experience. To create a functional and inviting space, it's time to embrace smart kitchen storage solutions that will transform your kitchen into an organised oasis. In this article, we will explore simple yet effective storage ideas that maximise space, increase accessibility, and add a touch of style to your culinary haven. Get ready to say goodbye to the chaos and hello to a beautifully organised kitchen!
Clear Container Bliss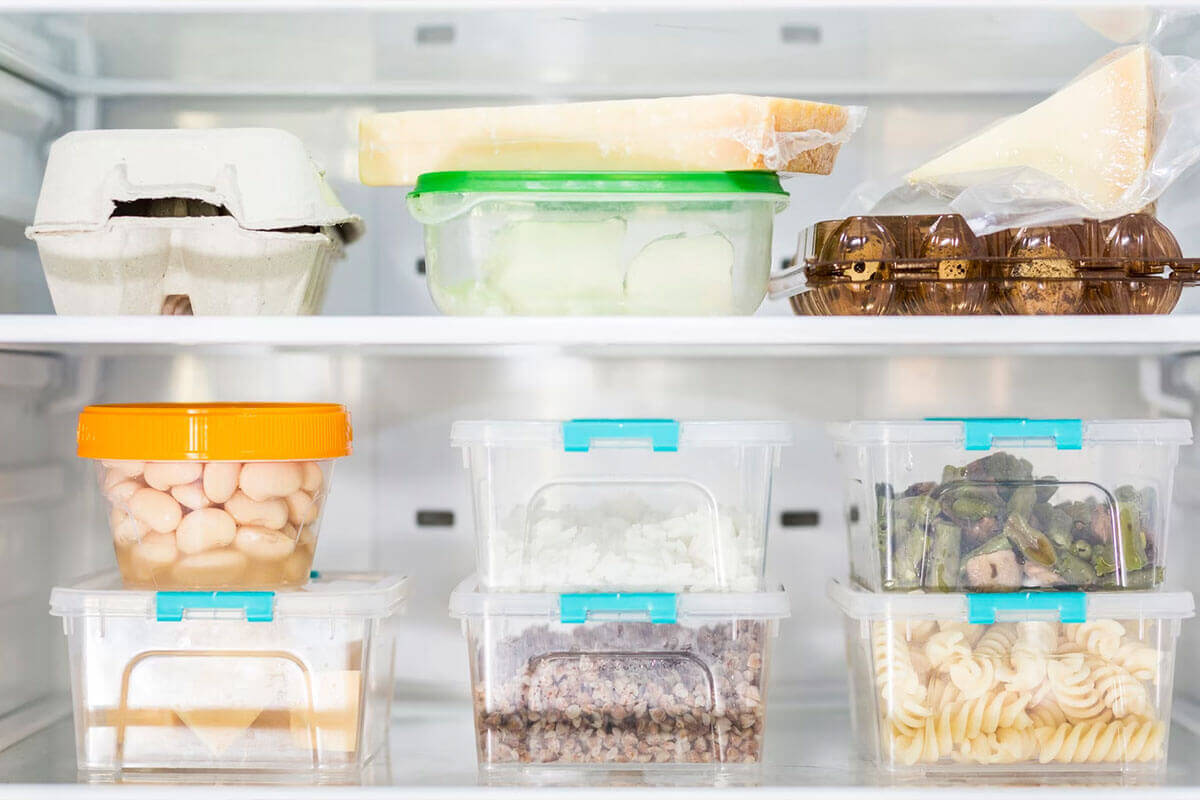 Investing in clear, airtight containers is a game-changer when it comes to kitchen organisation. Not only do they keep your pantry staples like flour, sugar, and cereal fresh, but they also allow you to easily see the contents at a glance. Opt for a set of stackable containers to save precious shelf space, and consider labelling them for quick identification. Visualise your neatly organised pantry and say goodbye to expired ingredients and messy spills.
Recommended products: Airtight Stackable Clear Food Container
Hanging Storage Solutions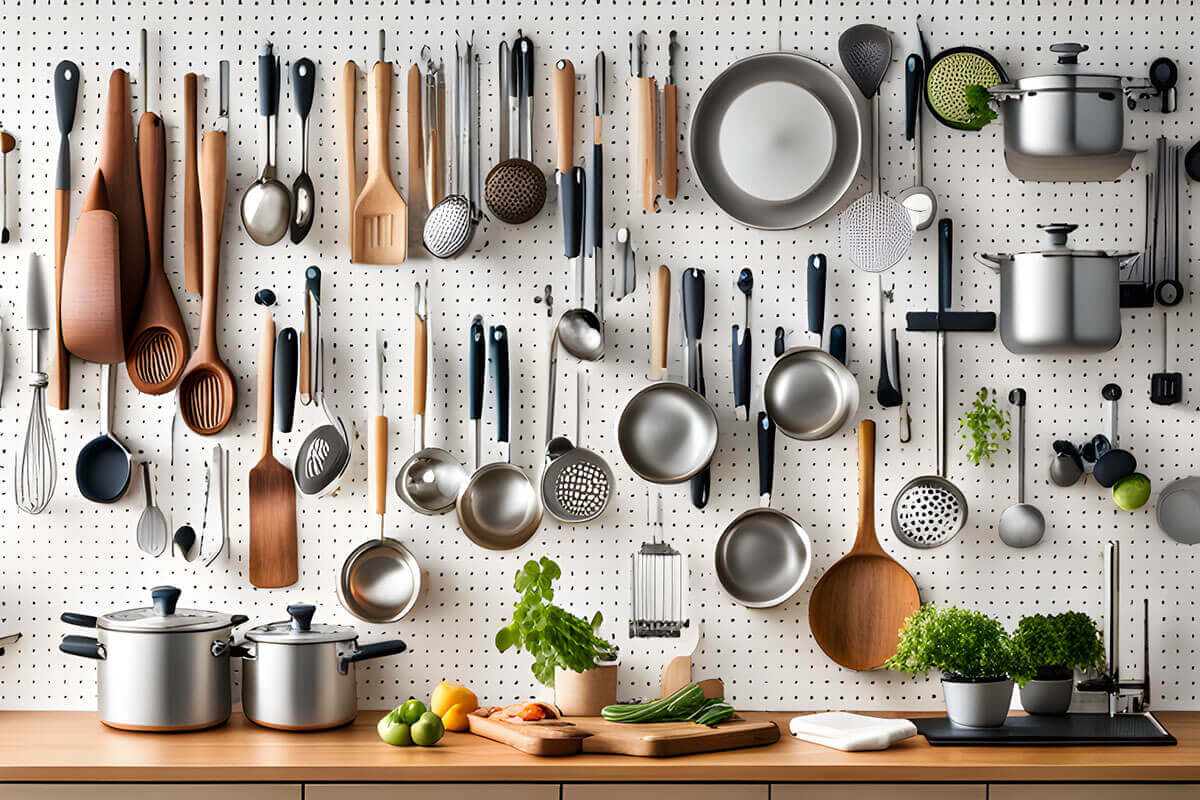 Make use of underutilised vertical space by incorporating hanging storage solutions in your kitchen. Install a sturdy pegboard on a blank wall, and hang your most-used utensils, pots, and pans for easy access. Magnetic strips are also great for keeping knives within reach and freeing up valuable countertop space. Embrace the beauty of a clutter-free kitchen while showcasing your favourite cooking tools.
Recommended products: Kitchen Pegboard
Drawer Dividers for Tidy Cutlery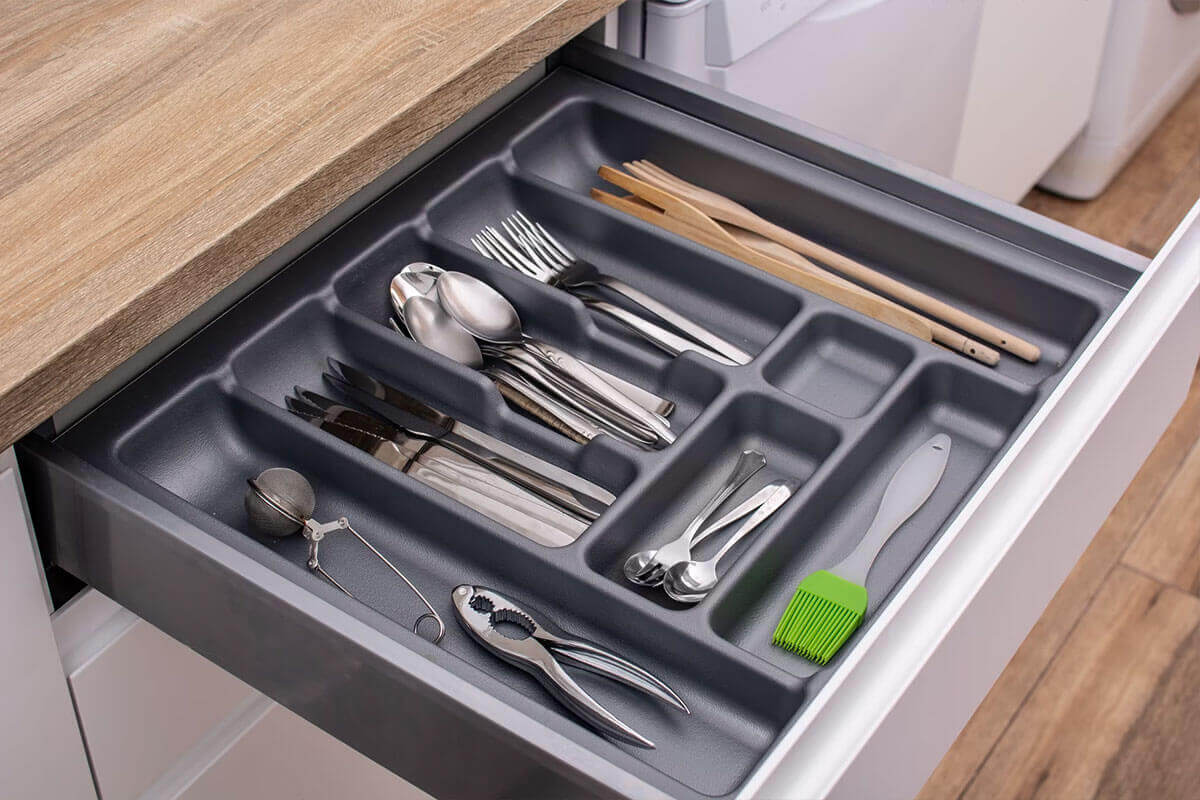 Bid farewell to jumbled cutlery drawers by employing drawer dividers. These handy organisers allow you to separate and categorise your knives, forks, spoons, and other utensils, making it a breeze to find what you need. Choose adjustable dividers to accommodate different drawer sizes and customise the layout to suit your specific needs. Prepare to be amazed by the ease and efficiency of a neatly arranged cutlery drawer.
Recommended products: Kitchen Drawer Divider
Spice Rack Revamp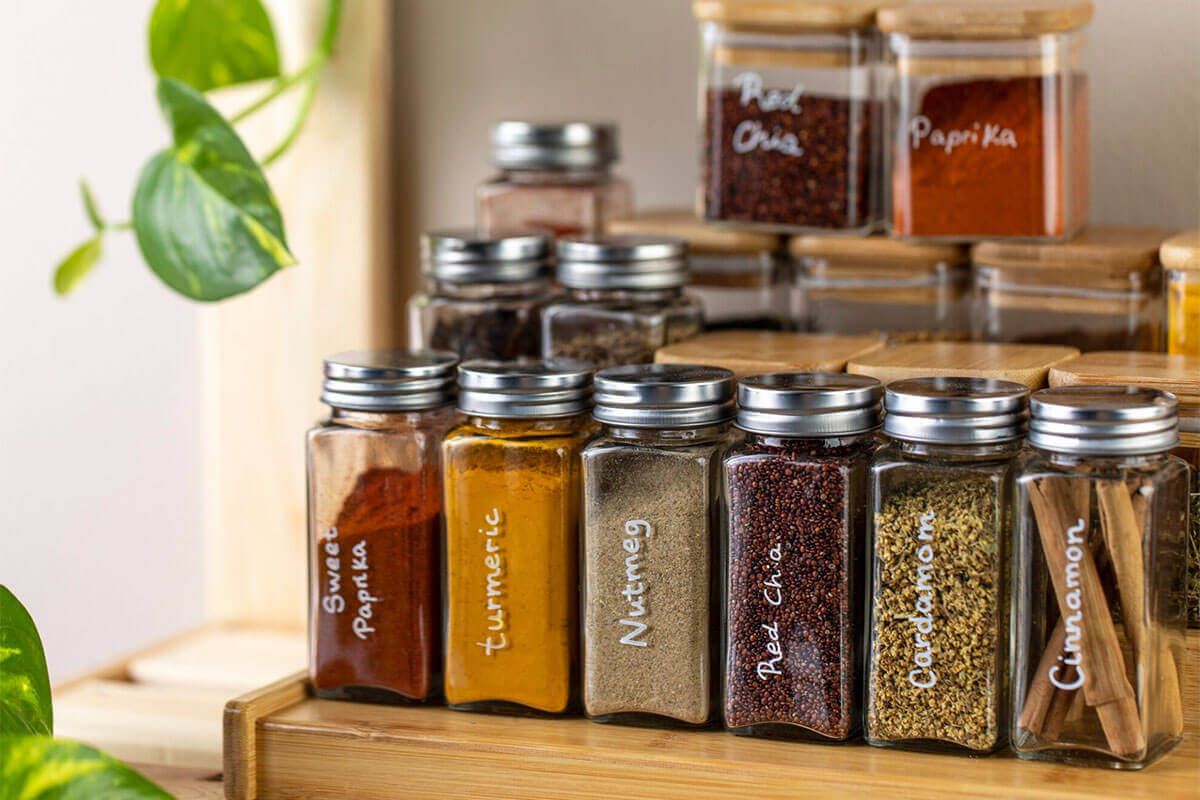 Spices are the heart and soul of flavorful cooking, but they can quickly become a chaotic mess in your kitchen. Say hello to a streamlined spice collection by utilising a spice rack or magnetic spice jars. Mount a spice rack on the inside of a cabinet door or on the wall to save valuable counter or drawer space. Alternatively, opt for magnetic spice jars that can be easily stuck to your refrigerator or metal backsplash for a sleek and space-efficient solution.
Recommended products: Kitchen Spice Rack
Conclusion
With these smart storage solutions, organising your kitchen has never been easier or more enjoyable. From clear containers to hanging storage options, drawer dividers, and spice rack revamps you can transform your kitchen into a well-organised and functional space. Embrace the beauty of an orderly kitchen and experience the joy of effortless meal preparation. Say goodbye to kitchen clutter and welcome a more efficient and aesthetically pleasing culinary haven.