Are you tired of the same old salad routine? Do you find yourself settling for uninspiring greens and lacklustre dressings? It's time to shake things up and transform your salads into vibrant, delicious creations that will leave you craving more. In this article, we'll share some simple yet exciting salad ideas you can easily recreate at home. Get ready to tantalise your taste buds and elevate your salad game to new heights!
Japanese Kani Salad
Indulge in the delightful taste of the sea with this refreshing Japanese Kani Salad. Combining the sweetness of crab sticks with the crispiness of green and red coral lettuce, this salad offers a delightful mix of textures. Add the refreshing crunch of Japanese cucumber and juicy cherry tomatoes for a burst of colour and flavour. Drizzle with your favourite Japanese-style dressing or a light sesame vinaigrette to tie all the flavours together. This salad is a true celebration of the ocean's bounty, perfect for seafood enthusiasts!
Ingredients: Crab sticks, green coral lettuce, red coral lettuce, Japanese cucumber, cherry tomatoes, fish roe "tobiko", toasted black sesame seeds
Salad Dressing: Ingredients: 4 to 5 tbsp Japanese mayonnaise, ½ tsp wasabi paste (or more for the extra kicks).
For the full recipe: https://www.plated.asia/recipe/japanese-kani-salad/
Vietnamese Lemongrass Chicken Salad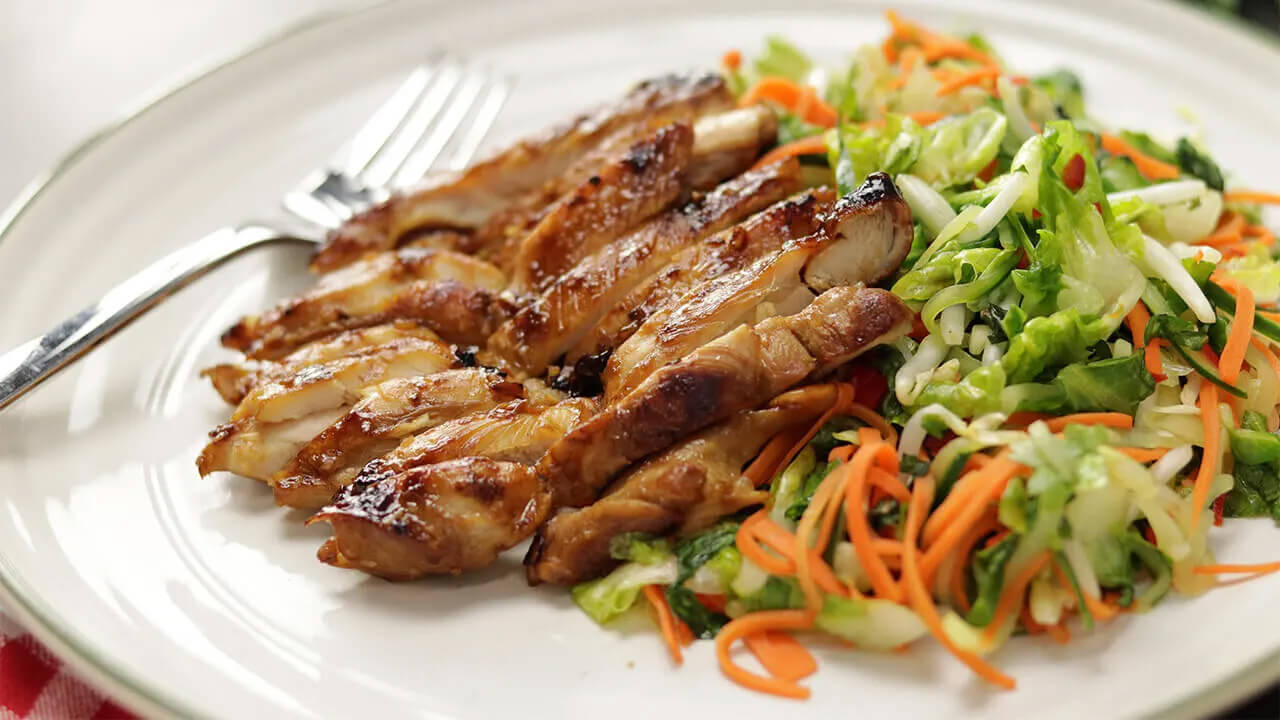 Transport your taste buds to the vibrant streets of Vietnam with this zesty Lemongrass Chicken Salad. Marinate boneless and skinless chicken thighs in a fragrant lemongrass marinade before grilling to perfection. Toss the tender chicken with crispy romaine lettuce, shredded carrot, Japanese cucumber, bean sprouts, and a medley of fresh herbs like mint and coriander. Finish off with a tangy and savoury Vietnamese dressing, and enjoy the explosion of flavours in every bite. This salad is a perfect balance of bold and refreshing tastes.
Ingredients: Boneless and skinless chicken thighs, small romaine lettuce, carrot, Japanese cucumber, bean sprouts, mint, coriander
Salad Dressing: 1 tbsp peanut oil, 2 tbsp lime juice, 1 tbsp fish sauce, 2 tbsp brown sugar, 2 cloves of finely chopped garlic, 1 finely chopped red chilli
For the full recipe: https://www.plated.asia/recipe/vietnamese-lemongrass-chicken-salad/
Pad Thai Salad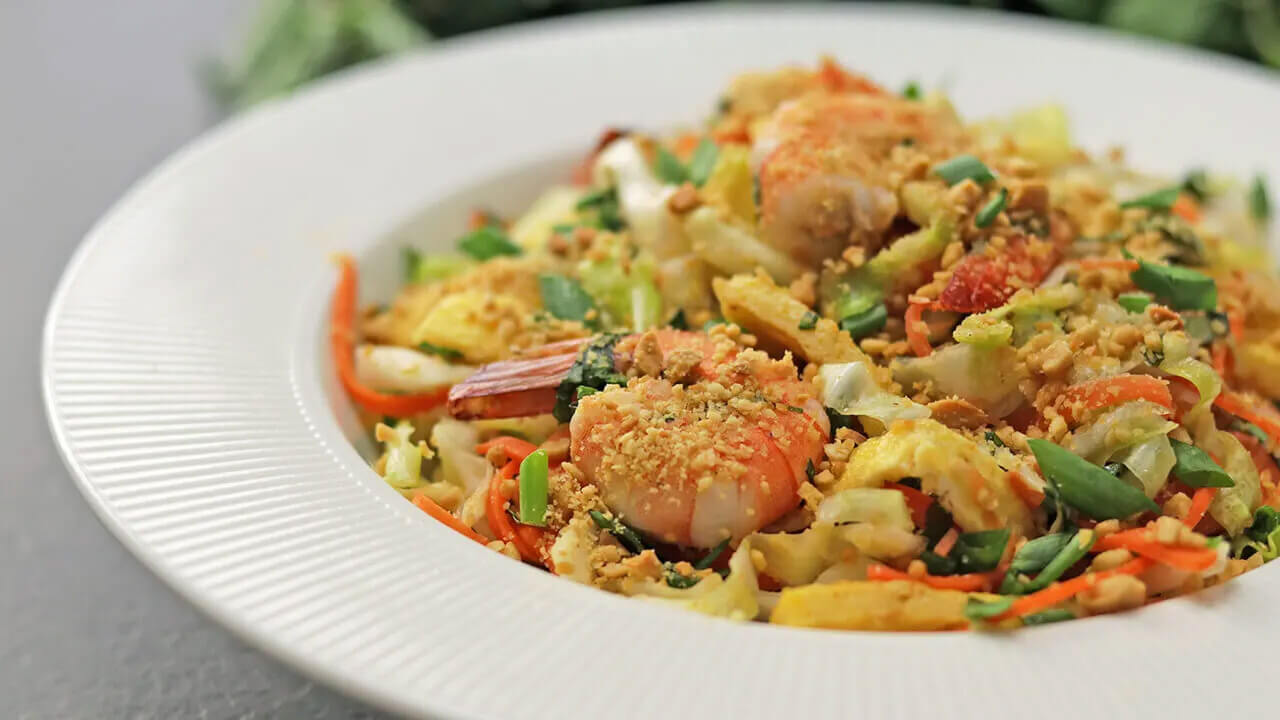 Satisfy your cravings for the beloved Thai classic with this innovative Pad Thai Salad. Tender shrimp and perfectly seasoned eggs meet crunchy cabbage, shredded carrot, and fragrant herbs. The final touch is a luscious Pad Thai dressing that combines all the familiar flavours. This salad is a delectable twist on the traditional Pad Thai, perfect for those seeking a refreshing and wholesome meal.
Ingredients: Eggs, shrimp, small cabbage, carrot, mint, sweet basil, sesame seeds, peanuts, green onions
Salad Dressing: 2 tbsp peanut oil, 4 tbsp lime juice, 1 tbsp fish sauce,1tbsp ketchup, 1tbsp brown sugar, ¼ tsp chilli flakes.
For the full recipe: https://www.plated.asia/recipe/pad-thai-salad/
Say goodbye to boring salads and hello to a world of exciting flavours!
With these creative salad ideas, you can quickly turn your everyday greens into sensational culinary masterpieces. From the sweet and savoury Japanese Kani Salad to the zesty Vietnamese Lemongrass Chicken Salad and the innovative Pad Thai Salad, each dish offers a unique and satisfying taste experience. So, don't settle for mundane meals—get creative, experiment with different ingredients, and make your salads the highlight of your dining experience. Your taste buds will thank you!